Why learn about leadership?
Director – Acumen Leadership, Director – Life Law Solutions​
Like many teenagers, Elizabeth's first job was a right of passage entry into the McDonald's kitchen. Reflecting on those experiences of early employment which continued in hospitality for several years, Elizabeth considers that this experience in her formative years really underpins her work ethic, strong client service and love of working in fast paced dynamic teams. Since beginning work as a lawyer 15 years ago, Elizabeth says that her thirst for knowledge and learning has sparked like never before. The more she works as a lawyer the more she wants to continue to refine her skills every day, learn about different aspects of the law and keep up-to-date with the latest developments. This motivation saw Elizabeth through two Masters in law, along with working in everyday practice as a lawyer and leader of an evolving firm.

Elizabeth believes that after knowledge, the second most influential component of her everyday life is education. Elizabeth can often be heard saying to clients, staff, friends and family, "Every day is a school day." By this she means we all have regular learning experiences. Elizabeth believes there is a great power at the intersection of education and knowledge.
In addition to holding the usual qualifications of an Australian Legal Practitioner and Australian Legal Practice Director (Admission to the Supreme Court of Queensland and the High Court of Australia, Bachelor of Laws and Masters of Laws, Graduate diploma of Legal Practice), Elizabeth's leadership credentials are derived from not only her experience at the helm of her firm, but also from her learnings from and connections with influential and industry leading experts including Glen Carlson (DENT) and the preeminent leadership specialist Vancouver based Cornelius J Pitzer (SafeMap DeepSafe Leadership). Consistent with her belief that education is continuous, Elizabeth has recently been accepted into the renowned altMBA program conducted by New York based Seth Godin.
Director – Acumen Leadership, Director – Jenny Letts Valuations and Forensics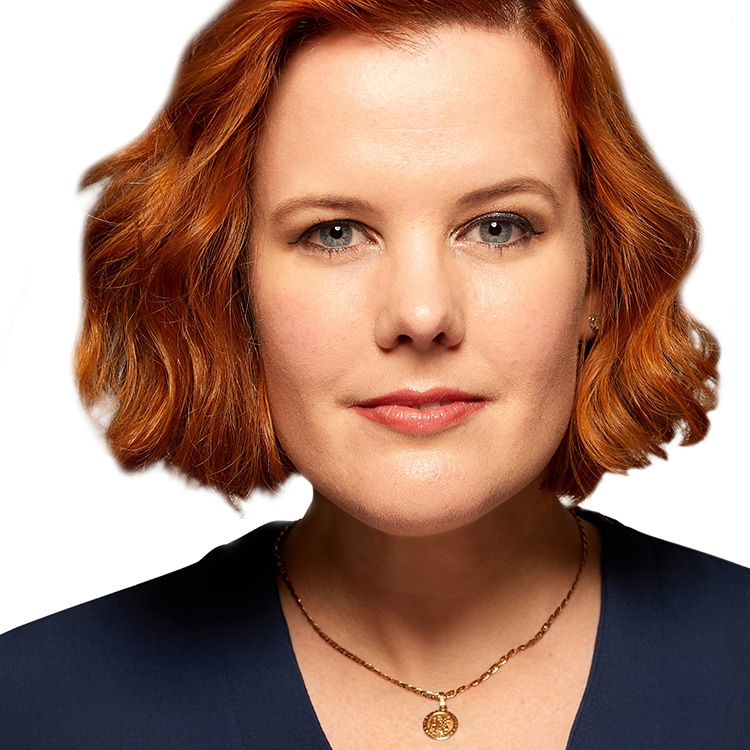 Jenny started work life in an after school job in the illustrious video hire industry (now, a sadly lost role, but she swears it was the coolest job ever – free movies and no frying anything). Upon graduating high school, Jenny went to university where she studied accounting. Seeing that the video industry was changing, she took a part time position in the litigation department of an accounting firm. Jenny spent 14 years working under her mentor and 7 years ago opened her own practice, as they say time flies when you're having fun. Jenny is a problem solver at heart and loves the challenges that 'finding the answer' brings. Throughout her working career, Jenny has seen many challenges when people feel confined within their expected roles, instead of reaching out to see if there is a better way. Jenny notes that, as a lawyer you might feel that all of the knowledge and education should be based around the law and as an accountant you might feel that all of your knowledge and education should be based around accounting principles. However, through Acumen Leadership Jenny advocates that there are so many benefits to thinking more broadly and expanding the knowledge that you seek to improve your overall professional practice.
In addition to her accounting qualifications, Jenny also undertook three other majors, Banking, Finance and Risk Management in the hopes of becoming a hot-shot derivatives trader living in Europe. A lot of Jenny's subsequent study has been in fields of Business and Leadership education such as Dent, Elite 500 and Institute of Managers and Leaders. A good deal of her professional study has been undertaken independently as her professional interests lay in determining values and advising on intellectual property, royalties, patents and license fees. Jenny is also a member of the Chartered Accountants Australian and New Zealand.
Throughout these pages you will find key learnings in how to be a leader, how to lead yourself, your organisation and ultimately lead within your profession. By thinking outside of the box and extending your learning to those areas beyond your professional practice, not only will you find improvements and joy within your own professional practice but you will inspire others by leading by example and ultimately improving the profession as a whole.